Remember those yarn pom poms you made in elementary school? They weren't hard to make and didn't require a lot of materials and the outcome was just too cute. These pom poms could be made in any color our little hearts desired.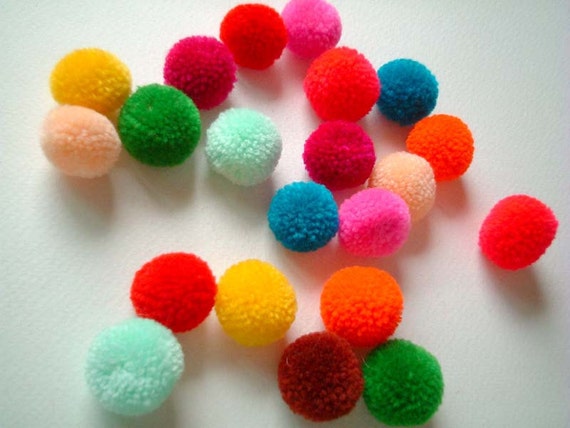 Etsy
Now that we are all grown up and getting married, we can make these pom poms for our wedding ceremony and use them in place of paper confetti! (Many venues don't allow paper confetti.)
Making enough for all your guests to throw up in the air after you are announced Mr. and Mrs. will take a long time. Actually it will feel like forever and you might quit after making five pom poms, but the pain is worth it. Just check out this real wedding below.
En Pointe Photography
Convinced that you want pom poms at your wedding? Here is a
tutorial from Anders Ruff:
~Monica Hui
Owner, Lead Planner and Designer
If you like our weekly ramblings, LIKE us on our
Wishahmon
page too!
More goes on there!